For those who enjoy expanding their horizons while travelling, attractions such as museums, famous buildings, or bus tours are ideal. However, there is (almost) no limit to the price. Increases in prices are no stranger to the tourism industry, so it's useful to inform oneself about various offers in advance. We present the price development compared to 2019 here (as of June 2023. Current price deviations are possible). The good news is that prices have not risen everywhere. Some attractions in 2023 are even cheaper than they were four years ago.
In these countries, tourist attractions have become particularly expensive
The decision of where the next holiday should take place often depends on budget. If the decision is not yet fixed, the following overview can provide good arguments.
Worldwide, prices have risen by 18% or £11.72 in the last four years.
In Turkey, the prices for tourist attractions have increased the most, an average increase of 35.25% or £22.54 since 2019.
The UK ranks third in an international comparison: a rise of 29.44%, or £22.24 on average.
These cities have particularly raised the prices for attractions
As holiday time is often limited, people tend to visit cities rather than entire countries. To make the decision easier, we have compiled a list of individual cities.
The largest increase in prices at city level can be seen in Edinburgh, Scotland, which has seen a rise of 46.99% or £37.36.
In contrast, the prices for tourist activities in London have "only" increased by an average of 24.32%, or £18.51.
In this comparison, the Thai city of Chiang Mai comes last. The tourist attractions here have only seen a price increase of 2.11% or £1.16 in the last four years.
This is how much the prices for different attractions have risen
It's worthwhile to differentiate how expensive the average entrance fees for a certain type of attraction have become. For this, we have examined the categories sights, museums, hop-on hop-off buses, and viewpoints. The most affected by price increases are sights such as the Leaning Tower of Pisa.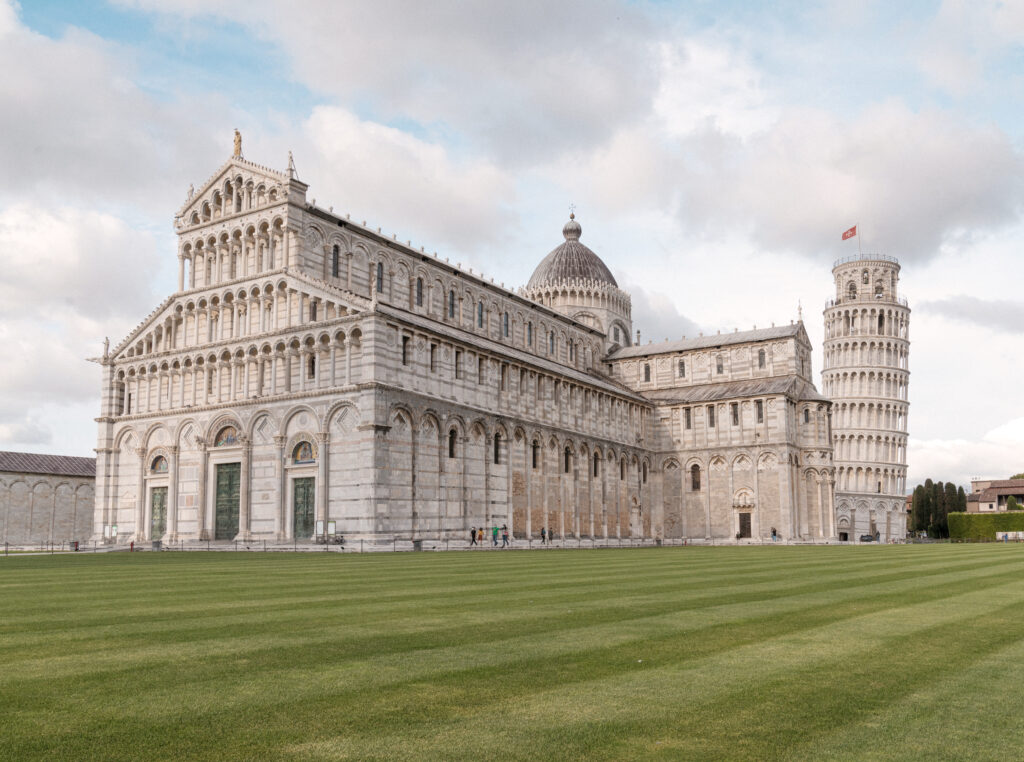 Highlights: These attractions stand out particularly because of their prices
The following selection shows how differently prices have changed within a category:
Sights and Tours
A private tour to the Leaning Tower of Pisa and the Piazza dei Miracoli has become 100% more expensive in the last four years, from £64.49 to £128.98.
Those who would like to experience special places in London may find the Westminster to Covent Garden Personalized Tour ideal. However: Since 2019 it has become 139.83% more expensive and now costs from £117.59 upwards.
A tour through patios and the noble palace Palacio de los Marquéses de Viana in Córdoba, Spain, currently costs £25.79. In 2019, you could have booked this experience for £6.87 – 275% cheaper, that is.
The cheapest sights & tours in the UK
The United Kingdom also has impressive sights and tours to offer. For those who prefer to explore their own lands, we show a selection of the cheapest offers around famous sights in the UK.
Museums
Museums are incredibly diverse. Therefore, we share our highlights here:
Friends of the ocean giant Titanic can rejoice: The Titanic Belfast Experience has become 47.30% cheaper from 2019 to 2023. Instead of £18.63 in June 2019, the experience cost only £9.82 four years later.
The British Museum in London, which has had the most significant price increase, is charging £46.38 for a guided tour in 2023 - in 2019, it was £20.94, thus 121.43% less.
In international comparison, the cheapest museum can be found in Kraków, Poland. You can experience the local Archdiocesan Museum for as little as £1.48.
The cheapest museums in the UK
The United Kingdom also has exciting museums to offer for a small price:
Hop-on Hop-off Buses
A bus ride with a tour guide provides unique insights into a city. Here are a few highlights among the hop-on hop-off bus tours:
In Belfast, the "1 or 2-Day Hop-on Hop-off Bus Tour" has seen a price increase of 150.14%: in 2019, prices started at £7.83, currently, they start at £19.59.
Particularly cheap offers can be found in Granada, Spain. The city offers the "Granada City Train 1 or 2-Day Hop-On Hop-Off Ticket" from £5.84 – 43.33% cheaper than in 2019.
Also popular are hop-on hop-off tours combined with other tickets, such as the London combination of Vintage Bus Tour and London Eye Ticket. However, there is a price increase of 43.54% for this offer, from £53.94 to £77.43.
The cheapest Hop-on Hop-off buses in the UK
In the UK, the cheapest hop-on hop-off buses include the following:
Viewpoints
Experiencing cities from above is a special feeling. Our highlights of the best viewpoints can be found here:
The Eiffel Tower in Paris offers the right ticket for every budget: a basic ticket currently costs 48.58% less than in 2019: The price has dropped from £58.46 to £30.06.
For a guided tour in and around the Galata Tower in Istanbul, Turkey, including entrance ticket, you pay £30.95 in 2023 – twice as much as in 2019, when the price was £15.47.
A better deal can be found in Milan. The Italian city is home to the Branca Tower, for which you can get tickets from as low as £5.15.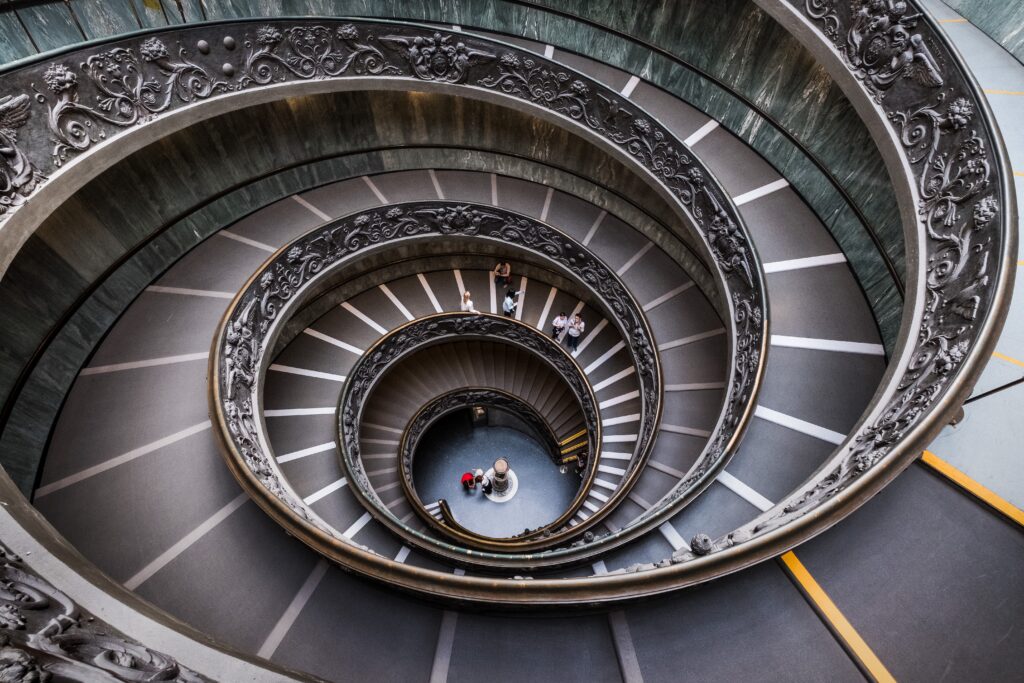 Expensive, more expensive, luxury experience: The most expensive tourist attractions of 2023
In addition to the regular prices for museums and the like, there are also rather unusual offers on our TicketLens comparison platform. These can, for example, provide a romantic setting for a marriage proposal - provided one brings along the necessary cash. Here we present the top 5 most expensive attractions worldwide.
Private tour through the treasures of the Vatican with Early Bird Vatican Tour: In this 3-hour tour, you can experience the Sistine Chapel, the Raphael Rooms, and St. Peter's Basilica exclusively from £214.97 onwards - before the general public has access to the museums. This way, you can admire the places undisturbed and privately.
Private half-day tour in Versailles: For those who want to enjoy a royal luxury experience on their next museum visit, this exclusive tour is the perfect choice. For half a day, a tour guide provides insights into the famous Palace of Versailles. The price? £1,031.88.
For those who find the regular ticket for the London Eye insufficient, there is the option to book a private ride. If you want a cabin for your loved ones and yourself alone, you pay £661.52 in 2023, which represents an increase of 58.71% compared to 2019.
For those who can afford it, there's a special way to experience the Burj Khalifa in Dubai: for the world's tallest building, there's a package with skip-the-line entry, a gourmet meal, and transfer starting from £635.19. However, the price in 2019 was only £250.24, an increase of 153.83%.
Ultimate Harry Potter & London Day Tour by Black Cab: For £626.23, you can immerse yourself in the universe of the world's most famous wizard for a whole day. Up to six people can take part in the tour, making the whole thing quickly affordable.
Methodology:
For the evaluation, over 16,000 offers were analysed in June 2023. Therefore, daily prices may vary. The prices were collected from various sources, including providers for events, tours, and the like. These current data were then compared and matched with the existing historical data, dating back to 2019. From these raw data, the price increases for cities, countries, and categories were then determined.
For the sake of clarity, the selected attractions were divided into four categories: "Sightseeing & Tours", "Hop-on Hop-off Buses", "Museums", and "Viewing Platforms".
Cover photo: St. Peter's Basilica at the Vatican | Photo: Unsplash, Chris Czermak - CC-BY-SA 2.0